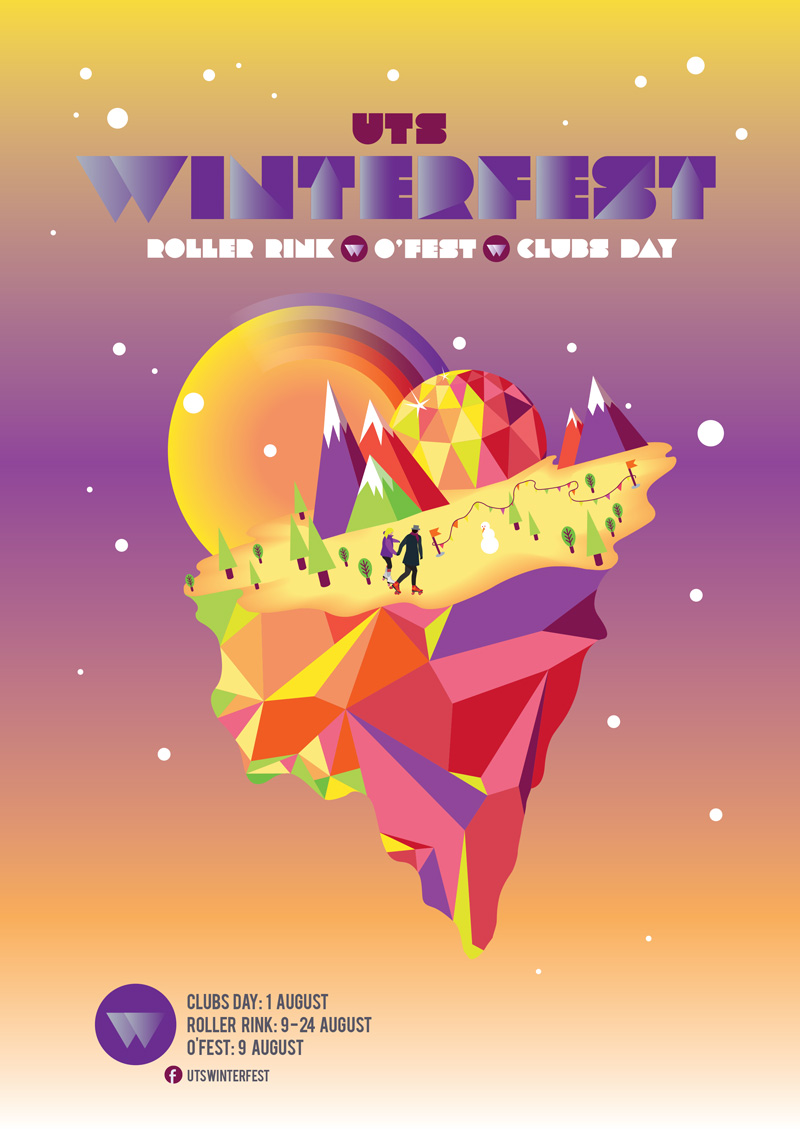 THE START OF SECOND SEMESTER AT UTS SEES A MAJOR FESTIVAL AWAKENING STUDENTS OUT OF DEEP HOLIDAY HIBERNATION.
Winterfest's three massive events aim to welcome back returning students, encouraging them to re-aquaint themselves with campus life and connect with each other.
This first illustration of the series was conceived as an initial teaser and 'master image' from which all three events took their unique visual identity. Aspects of the floating wintery world were dissected and applied to each separate event's promotional material. A deliciously hyper-bright colour palette sets an ice-melting tone, while customised header fonts pump up the fantastical festival vibe.
The Winterfest branded series of event collateral was distributed via multiple print and digital channels including; large format posters, flyers, postcards, outdoor vinyl banners, window decals, street press advertisements, campus digital screens, e-newsletters, UTSU website and facebook.