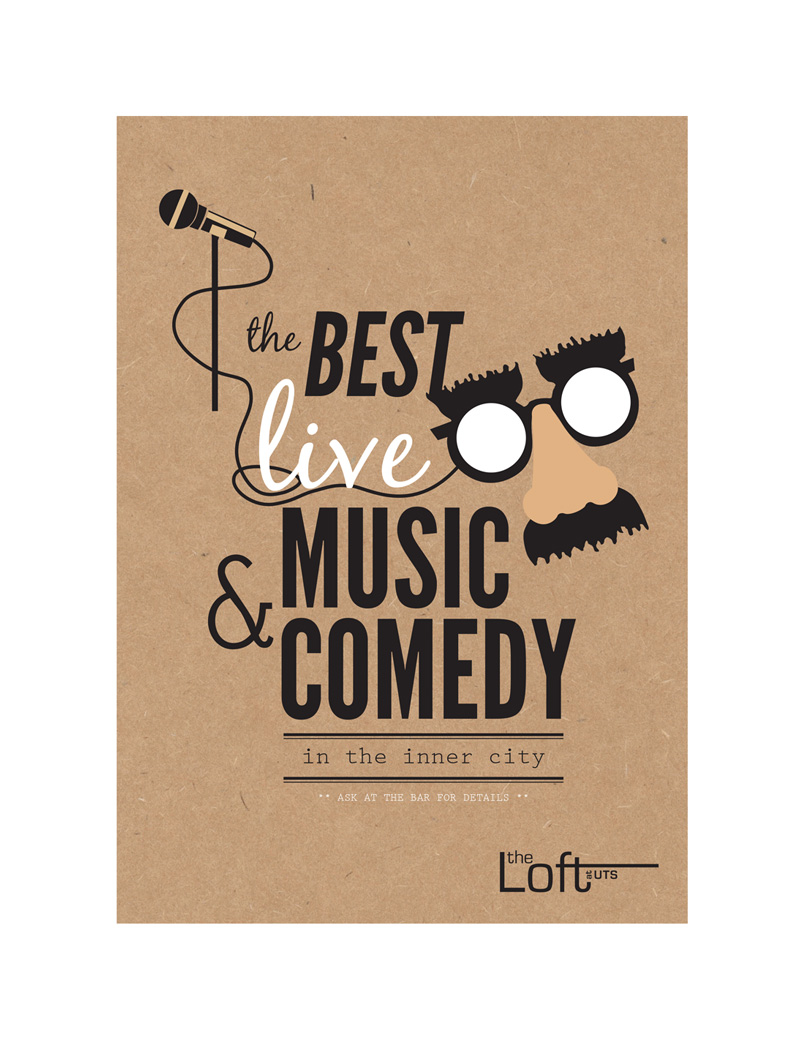 THE LOFT HAS SMALL BAR SYNDROME – BUT THAT'S A GOOD THING !
Tucked away in a rustic heritage building, within UTS's city campus grounds, the Loft attracts students, and nearby city workers in-the-know. In order to push their small-bar-secret-locale-vibe, a flexible brand was developed for use across menus and promotional items.
This series of in-house posters stays true to brand by combining rustic kraft paper backgrounds with a restrained selection of black and white vintage style fonts. Bold typography and iconographic imagery highlight simple targeted messages to patrons.