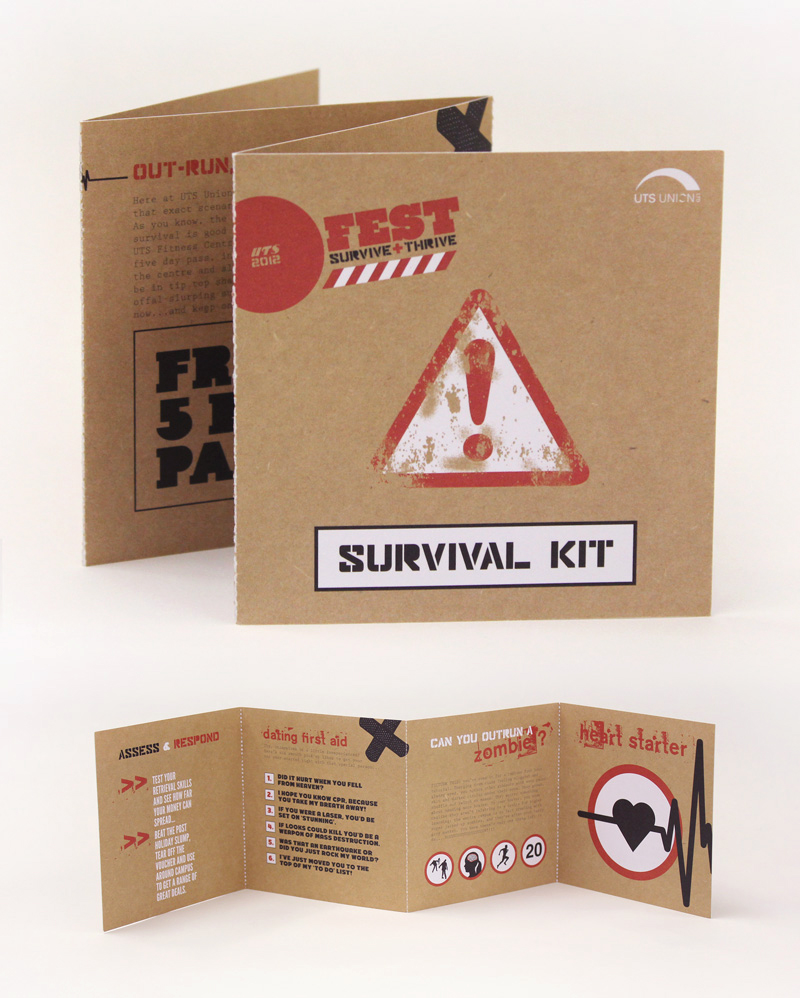 THIS SURVIVAL KIT WAS DESIGNED AS AN INTERACTIVE PART OF A LARGER SURVIVE AND THRIVE ORIENTATION WEEK STRATEGY.
Welcoming new students to UTS and familiarising them with campus services, the tear-away vouchers try to get students involved by visualising a story on one side and proposing a challenge on the other. For instance, in order to get a free drink from one of three campus bars, students had to present their voucher while trying out a corny pick up line on a staff member. Another task had them trying to theoretically outrun a zombie on a cardio machine to get a five day gym pass.
The kit was included in orientation bags going out to over 6000 students, with large format posters positioned around campus as reminders. Survive and Thrive branding based on a big red panic button, a zombie invasion and police tape, carried across show bags, T-shirts, signage, door hangers, brochures, lanyards, advertisements, tickets and UTS's massive O'week dance festival.