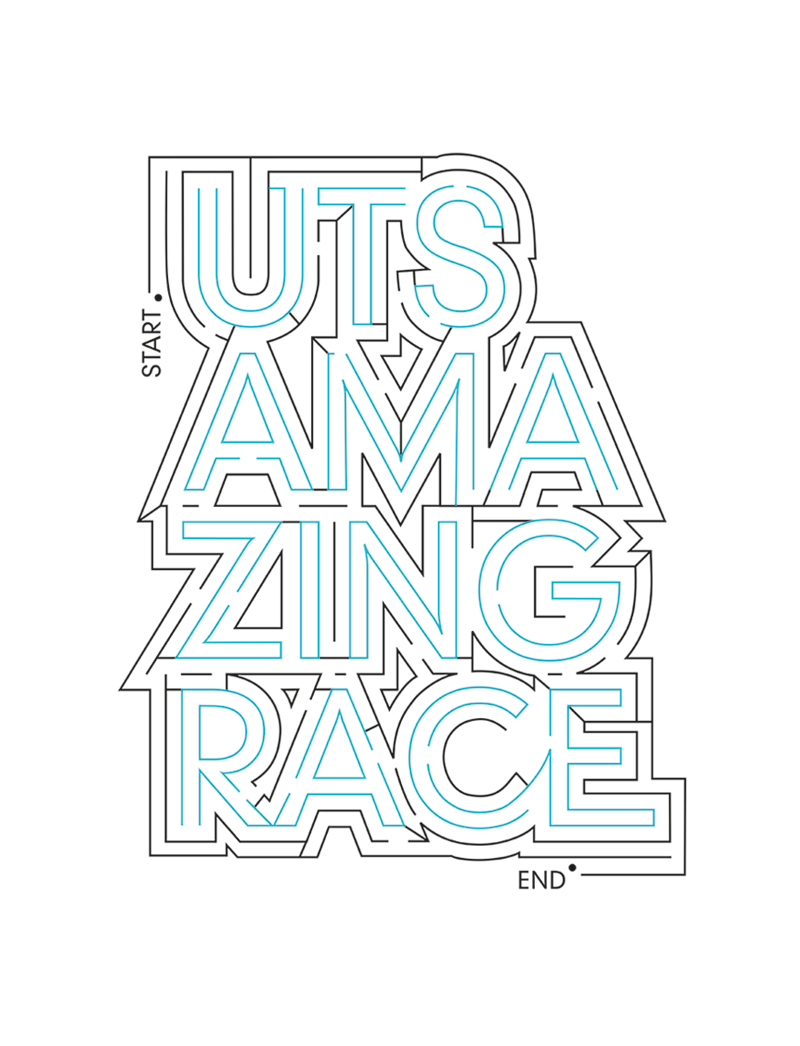 THIS FUNCTIONING TYPOGRAPHIC MAZE WAS CREATED AS AN INTERACTIVE IDENTITY FOR UTS'S OWN VERSION OF THE AMAZING RACE.
Initial stages of the promotion saw the interactive maze challenge go out on Facebook and in the UTSU student publication Playground. The teaser was successful in delighting students and driving them to sign up for the race.
The identity was also applied to large format posters and digital screens throughout campus as well as promotional T-shirts.