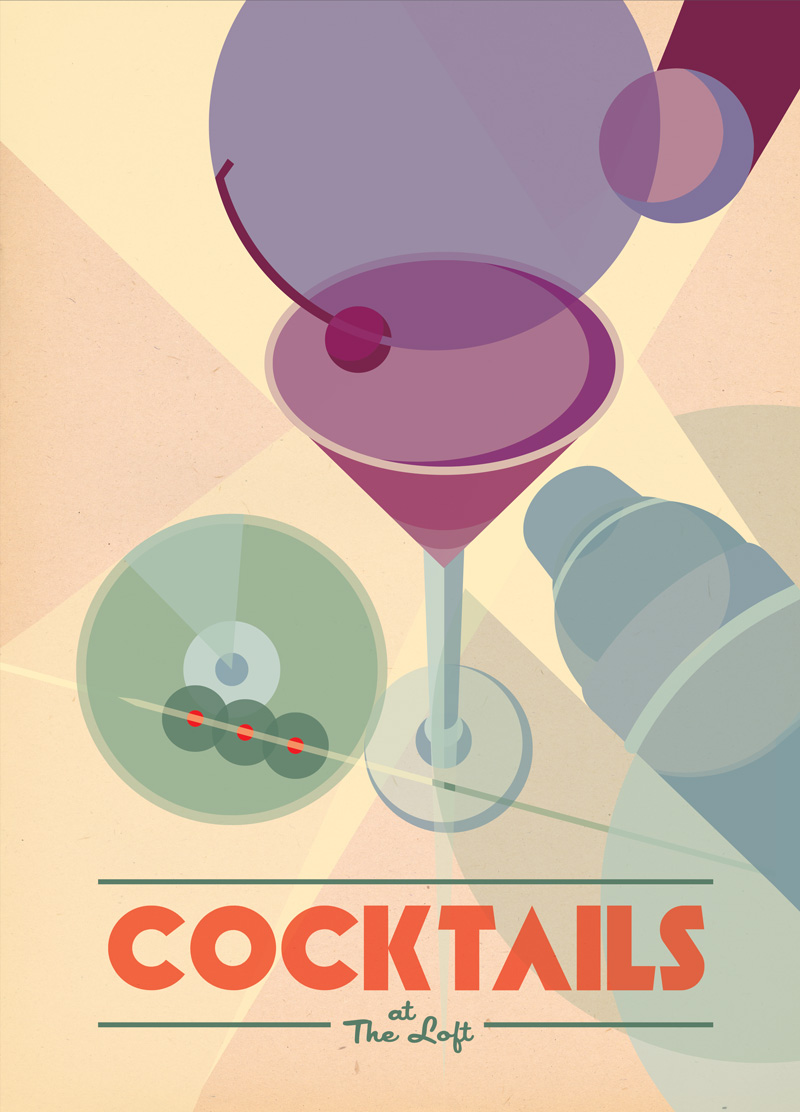 AFTER INTRODUCING A BRAND SPANKING NEW COCKTAIL MENU, THE LOFT – A SMALL LANEWAY BAR IN THE CITY CENTRE – NEEDED TO PROCLAIM IT PROUDLY TO PASSERS BY.
This illustration takes inspiration from the great Cubist poster designers of the 20s and 30s, using intersecting geometry, skewed perspectives and a vintage colour palette to depict a stirring scene of martinis by moonlight.
The large format poster was digitally printed and displayed in a prominent street-side location to signal the bar's secret entrance.