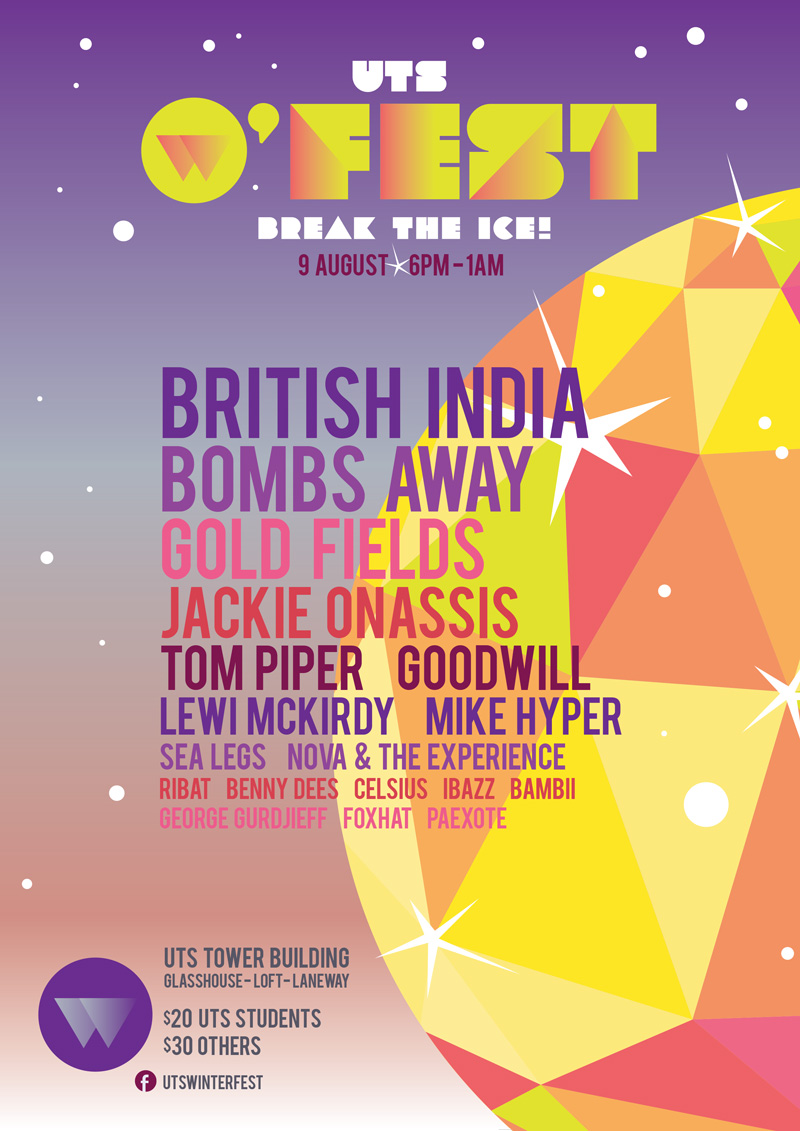 TWICE A YEAR AT UTS, A MASSIVE PARTY IS HELD TO KICK OFF THE SEMESTER AND BREAK THE ICE! HEADLINING ACTS AND INFAMOUS DJs PLAYING LIVE ON MULTIPLE STAGES TIL THE WEE HOURS MAKE O'FEST A SOCIAL CALENDAR HIGHLIGHT FOR STUDENTS AND PUBLIC ALIKE.
This illustration forms part of the Winterfest promotional series, utilising the brand's specially developed hyper-bright colour palette and customised header fonts. The 'igloo' element from the original floating wintery world has been dissected and reimagined as a spinning, sparkling nocturnal disco ball – a perfect allusion to the festival's outdoor silent disco stage.
O'fest event collateral was distributed via multiple print and digital channels including; large format posters, flyers, street press advertisements, campus digital screens, e-newsletters, UTSU website and facebook.
The branding was also applied to tickets, staff lanyards and event signage on the night.