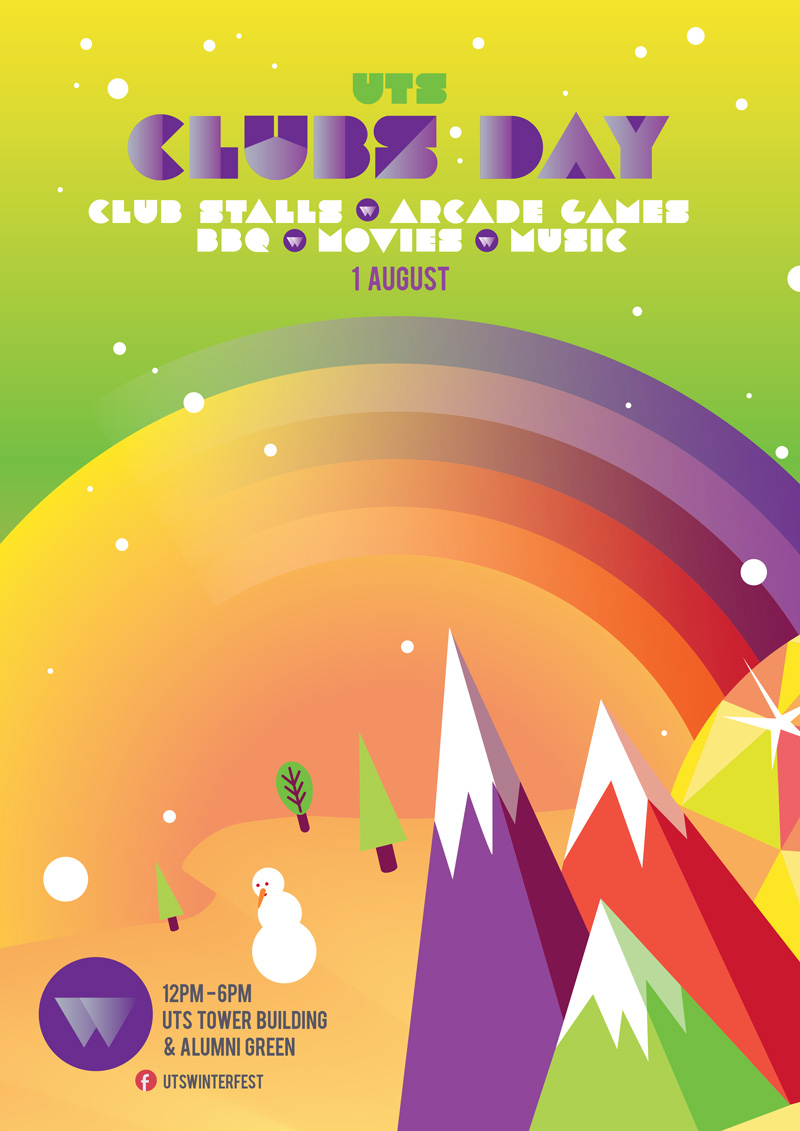 EACH SEMESTER, DURING ORIENTATION WEEK AT UTS, STUDENTS ARE INVITED TO SIGN UP TO A MYRIAD OF CLUBS AND SOCIETIES AT CLUBS DAY. STUDENTS HAVE THE OPPORTUNITY TO MEET WITH CLUB MEMBERS FIRST HAND, WATCH DEMONSTRATIONS AND DECIDE WHICH LIKE-MINDED PEOPLE ARE BEST SUITED TO ENHANCING THEIR CAMPUS EXPERIENCE THROUGH SOCIAL OR SPORTING ACTIVITIES.
This illustration forms part of the Winterfest promotional series, utilising the brand's specially developed hyper-bright colour palette and customised header fonts. The rainbow and idyllic mountain scenery elements from the original floating wintery world have been dissected and presented as a gateway to a land of fantastical possibilities and opportunities.
Clubs Day event collateral was distributed via multiple print and digital channels including; large format posters, flyers, street press advertisements, campus digital screens, e-newsletters, UTSU website and facebook.