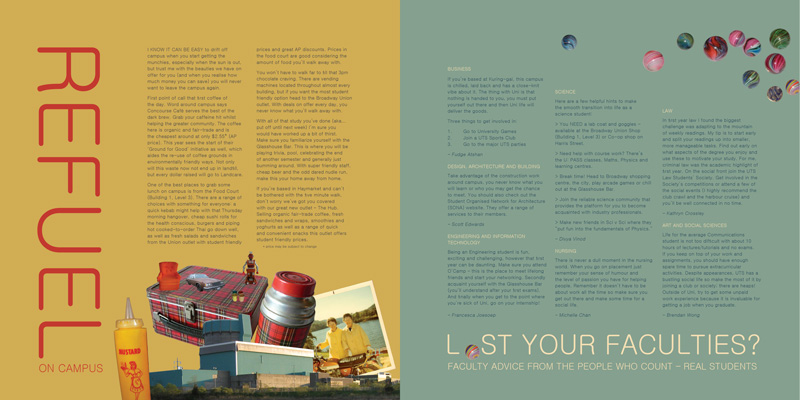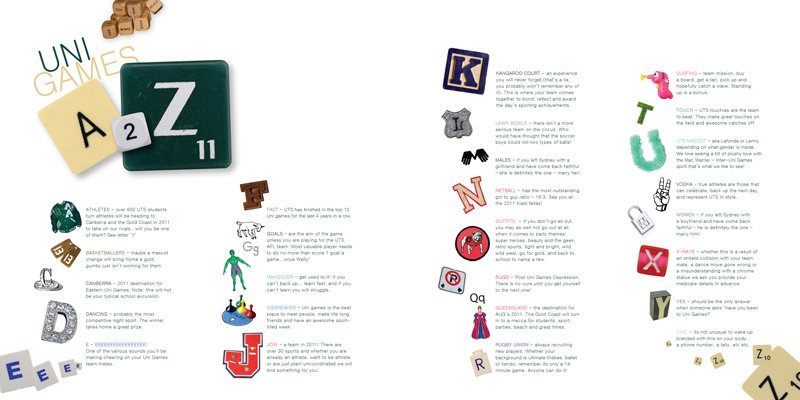 THE VAULT IS A UNIVERSITY ORIENTATION HANDBOOK DISTRIBUTED ANNUALLY TO OVER 6000 UTS UNDERGRADUATES IN O'DAY SHOW BAGS, AS WELL AS BEING MADE AVAILABLE TO ALL STUDENTS THROUGHOUT THE YEAR.
This issue was designed in a square format to stand out, and printed on high quality textured cream stock to promote its 'keepability'. On the back page, students found an interactive surprise – a hand glued yellow envelope with a library card inside. Instead of book return stamps, there is a list of social and sporting events for the year. The overall feel of the publication is nostalgic and playful – like a vintage children's book.
Quirky illustrations using random retro images were digitally collaged and paired with magazine style articles. Copywriting utilised humourous and relaxed language to appeal to a young demographic and communicate essential information about services and events in a relatable way.